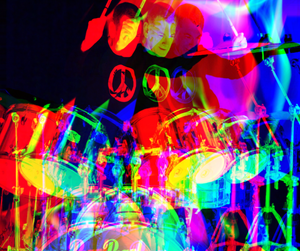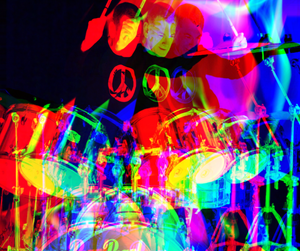 Never did I think for a moment that helping my dad pick out records at a community radio station for his radio show would lead me to a life of playing , performing , writing and creating music.  
 MUSIC IS THE UNIVERSAL LANGUAGE OF LOVE, PEACE & FREEDOM , IT IS THE ARTISTIC EXPRESSION THAT COMES FROM WITHIN ONES SOUL. The kind of music I produce and create stems from many generations of musical influences as a multi instrumentalist , and is a blend of Indie Crossover , Contemporary , Pop , folk , & Global Music Experimentation. Inspired by artists & music that I admire along my passionate obsession for music. The purpose of my creativity is not just to create music that connects with listeners, but also provide a safe space with a community of music lovers around the world that can express themselves through the power of music. 
Whether you're listening to music to feed your soul filled with life's wonders and inspiration or listening to the sound of a groovy indie cossover tune , Mr Meo  will take you on a musical journey of creativity, love, life, peace and unity.    
Creating unique compositions filled with artistic expression, indie crossover is the architecture soundscape of Mr Meo.   
A Singer / Songwriter Music Producer from Australia representing the human spirit building a unified connection through music and the hearts of his listeners.