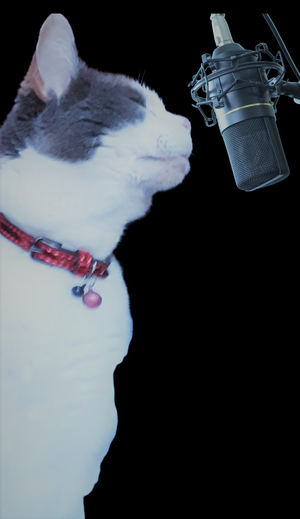 Never did I think for a moment that helping my Dad pick out records at a community radio station  would expose me to so many generations of artists and music that would later influence me as a songwriter. I still remember sitting in that radio station at age 11 answering phones and taking requests then handing the albums to Dad to play. It was such a fun and inspiring time. 
Playing side drums in a pipe band as a very young teenager also lead me to a life of playing , performing , writing and creating music. 
 When I look back now It was always what I was meant to do.  With all of life's up's and downs music has always been the one consistent thing in my life that has never gone away. 
 Music has given me meaning and a passion for life, giving me something to look forward to and a joy and happiness I can give back to other's when performing and creating.  
Over the years as I went on to explore performing with various bands as a drummer and taking up guitar performing at venues or busking, while at the same time developing musical skills and developing my own unique way of writing and later also producing.                                                                                                                                                   
There have been some really magical music experiences, especially working in the security industry. I have had the opportunity to meet some amazing artists.  Jessica Mauboy back stage at a talent quest when she was just starting out, looking after Ed Sheeran and Missy Higgins dressing rooms and doing security for the Adel concert at Adelaide Oval.  Another highlight was working at Elton John's Farewell Yellow Brick Road concert where I was placed at the mixing desk (my security company know I have a passion for music!)  I definitely had one of the best seats in the house and who should be sitting next to me but none other than Bernie Taupin, one of those pinch yourself moments.
 I do consider myself to be very lucky to even be here, at age 13 I was in a horrific car accident with my Father after hitting cattle at night on a highway in the Northern Territory. It was a miracle we both survived.   At age 24 I was in a devastating boating accident with my family, we were out fishing and a giant freak wave capsized our boat.  We had to tread water for 16 hours in the ocean in the dark in extreme weather before being rescued by helicopter. The ordeal had a profound effect on my whole family.
In 1994 I lost my Father who was only 49 in a house fire which came as a great sadness as we were both passionate about music. My Father had real talent for playing the piano accordion and the electric organ, the best memories of my father will always be what I call "the radio station days".
With an interesting work history I worked a paper round at 11 year's of age which helped to buy my first real drum kit. I have also worked as a Retail Assistant, Delivery Driver, Foreman Factory Worker, House Cleaner, Store Man, a Security Guard and pretty much everything in between! Mainly to fund my love of music and fulfil my dream of also not just being a singer/songwriter but also producing my own music.
A self taught guitarist at age 15 I started to incorporate my own sense of rhythm into the guitar playing, giving me the ability to improvise and express a unique style of playing and developing my own personal style of song writing.  In April 2015 I was accepted into the unsigned initiative (AMWRAP) project for artists to gain local & national radio airplay on Australian community radio. 
  I have enjoyed performing at many events, fundraisers and venues including performing on the streets as a busker which I find very rewarding.
My musical aim is to bring as much joy and happiness to my listeners as it gives to me.
Hoping you will share the rest of my journey with me..